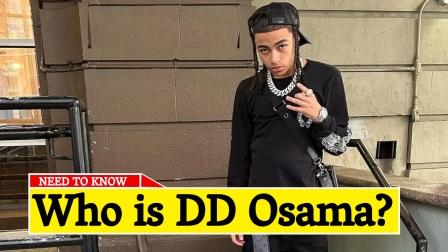 In the realm of American rap music, a name that has been generating a buzz lately is DD Osama. If you've been wondering, "Who is DD Osama?" you're in the right place. In this article, we'll take a closer look at the rising star, his background, musical journey, and what makes him stand out in the rap scene.
Summary of Who is DD Osama?
| | |
| --- | --- |
| Name | David DeShaun Reyes (DD Osama) |
| Birthdate | November 29, 2006 |
| Birthplace | Harlem, Upper Manhattan, New York City |
| Occupation | Rapper, Songwriter, Musician |
| Musical Genres | Hip Hop, Trap, Drill |
| Family | Siblings: JStar Balla, JayKlickin, Ethan Reyes (Late), Melz |
| Label | Alamo Records |
| Album | "Here 2 Stay" (Released on May 12, 2023) |
| Signature Style | Fusion of Hip Hop, Trap, and Drill |
| Romantic Link | Alabama Barker (Rumored) |
| Resilience | Continued music career after brother Ethan's tragic passing |
The Early Beginnings
A Glimpse into DD Osama's Early Life
DD Osama, whose real name is David DeShaun Reyes, was born on November 29, 2006, in Harlem, Upper Manhattan, New York City. Growing up in the vibrant and culturally rich neighborhood of Harlem, DD Osama's journey into the world of music began at a young age.
A Family of Musicians
DD Osama comes from a family deeply entrenched in the world of music. With siblings like JStar Balla, JayKlickin, and the late Ethan Reyes, who tragically passed away in July 2022, music runs in their blood. This familial connection to the art form has undoubtedly influenced DD Osama's musical inclinations.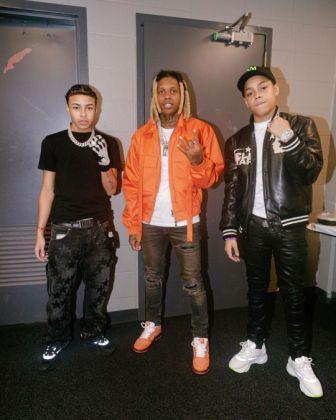 The Musical Odyssey
DD Osama's Journey in the Music Industry
DD Osama is not just your average rapper. He is a talented songwriter and musician as well. His unique blend of skills has allowed him to craft music that resonates with authenticity and depth, setting him apart from his peers in the industry.
Genre Fusion
DD Osama's music transcends boundaries. It incorporates elements of hip-hop, trap, and drill, creating a distinct sound that appeals to a broad audience. His ability to seamlessly blend these genres is a testament to his versatility as an artist.
The Rising Star
DD Osama's Rise to Prominence
Despite his young age, DD Osama's talent and dedication have propelled him to the forefront of the American rap scene. His partnership with Alamo Records has provided him with the platform to reach a global audience, solidifying his position as a rising star.
People Also Read

What is Jimmy Butler Net Worth
Noteworthy Achievements
On May 12, 2023, DD Osama released his album titled "Here 2 Stay" through Alamo and SME. This milestone marked a significant chapter in his career, leaving fans eagerly anticipating his future releases.
With DD Osama's talent, resilience, and promising career trajectory, it's safe to say that he is a name to watch out for in the American rap music scene. Whether you're a dedicated fan or just discovering his music, DD Osama's journey is one worth following closely.
FAQs About Who is DD Osama
1: What inspired DD Osama to pursue a career in music at such a young age?
Ans : DD Osama's journey into music began in 2018 when he and his late brother, Ethan, started rapping together. This early start ignited his passion for music and paved the way for his career.
2: How has DD Osama coped with the loss of his brother Ethan?
Ans : The tragic loss of his younger brother, Ethan Reyes, in July 2022 was undoubtedly a challenging period for DD Osama. However, his decision to continue his musical journey reflects his resilience and commitment to his craft.
3: What is DD Osama's signature style as a rapper?
Ans : DD Osama's signature style is a fusion of hip-hop, trap, and drill. His music stands out for its unique blend of these genres, creating a sound that captivates listeners.
4: Has DD Osama been romantically linked to anyone in the industry?
Ans : Yes, DD Osama has reportedly been in a romantic relationship with Alabama Barker, a singer, model, and reality TV star, known for her famous parentage.